admin

748 view(s)
We are thrilled to announce that our beloved magazine has been awarded the prestigious European Publishing Awards for its outstanding contributions to the world of publishing. This recognition is a testament to our unwavering commitment to delivering engaging content, captivating visuals, and top-notch editorial standards to our loyal readers.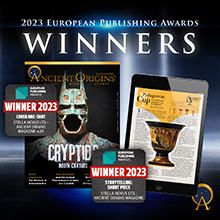 Our magazine has always aimed to be a beacon of creativity, originality, and innovation in the publishing industry. We take pride in showcasing diverse perspectives, covering a wide range of topics, and providing readers with a unique blend of informative and entertaining content. From thought-provoking features to stunning visuals, each issue is carefully curated to inspire, inform, and delight our readers.
Receiving the European Publishing Award is a humbling honor, and we would like to express our heartfelt gratitude to our talented team of writers, editors and designers for their unwavering dedication and hard work. We would also like to extend our deepest appreciation to our loyal readers for their continued support and enthusiasm.
As we celebrate this momentous achievement, we are more motivated than ever to continue pushing the boundaries of publishing excellence. We remain committed to delivering exceptional content that resonates with our readers, sparks conversations, and makes a positive impact in the publishing landscape.
Thank you for being a part of our journey, and we look forward to continuing to bring you the best of the best in the world of publishing.