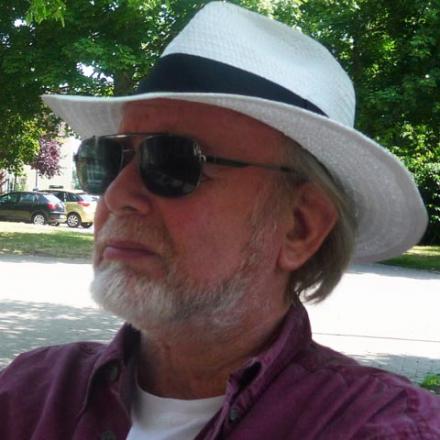 Paul Devereux is the co-founding managing editor of the academic publication, Time & Mind – The Journal of Archaeology, Consciousness and Culture (www.tandfonline.com/rtam), a book author, and an article writer for both general and academic publications, including a regular popular archaeology column for Fortean Times. His book titles have included Secrets of Ancient and Sacred Places, Re-Visioning the Earth, The Long Trip, and Sacred Geography.
He has participated in numerous TV documentaries, and given many talks to both academic and general audiences in the UK, North America, Russia, Germany, Scandinavia, and elsewhere. Further, he is a Research Affiliate with the Royal College of Art, London. A recent paper he co-authored for the RSA, "Stone Age Eyes and Ears", a revealing visual and acoustic field study of the Welsh source area of the Stonehenge bluestones, was covered widely in the international media.
In addition to his studies concerning the ancient world, Paul is much engaged with today's world too, especially the study of what he calls 'deep politics' -- the shadowy goings-on behind current political developments across the Western world. With his interests spanning both ancient and modern, Paul is ever mindful of the old adage, if we don't learn from history we'll repeat the same mistakes.